1. Click "Wallet" on Blocto APP.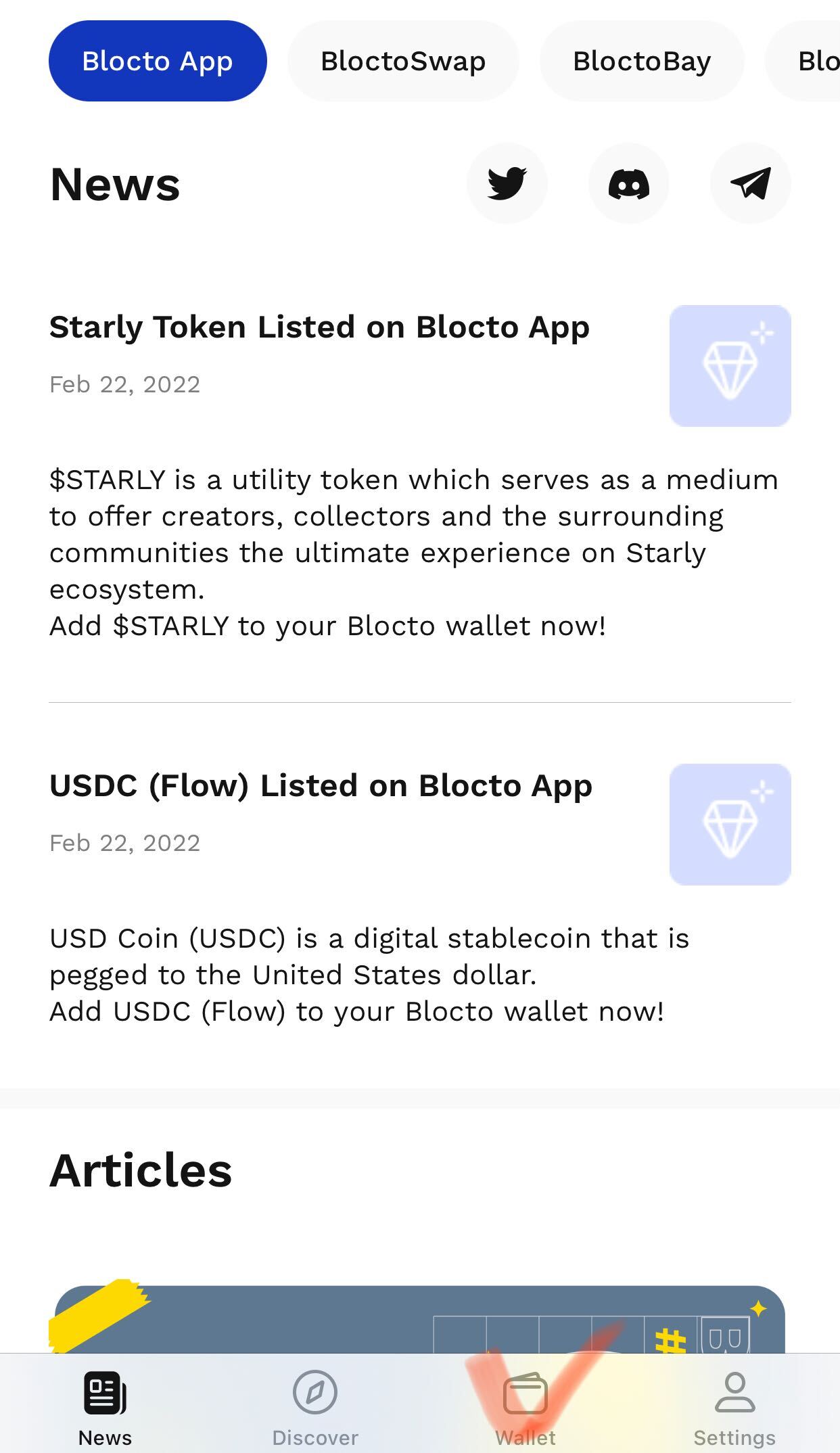 2. Choose "Collectibles" and click "+" to add your NFT to collectible list.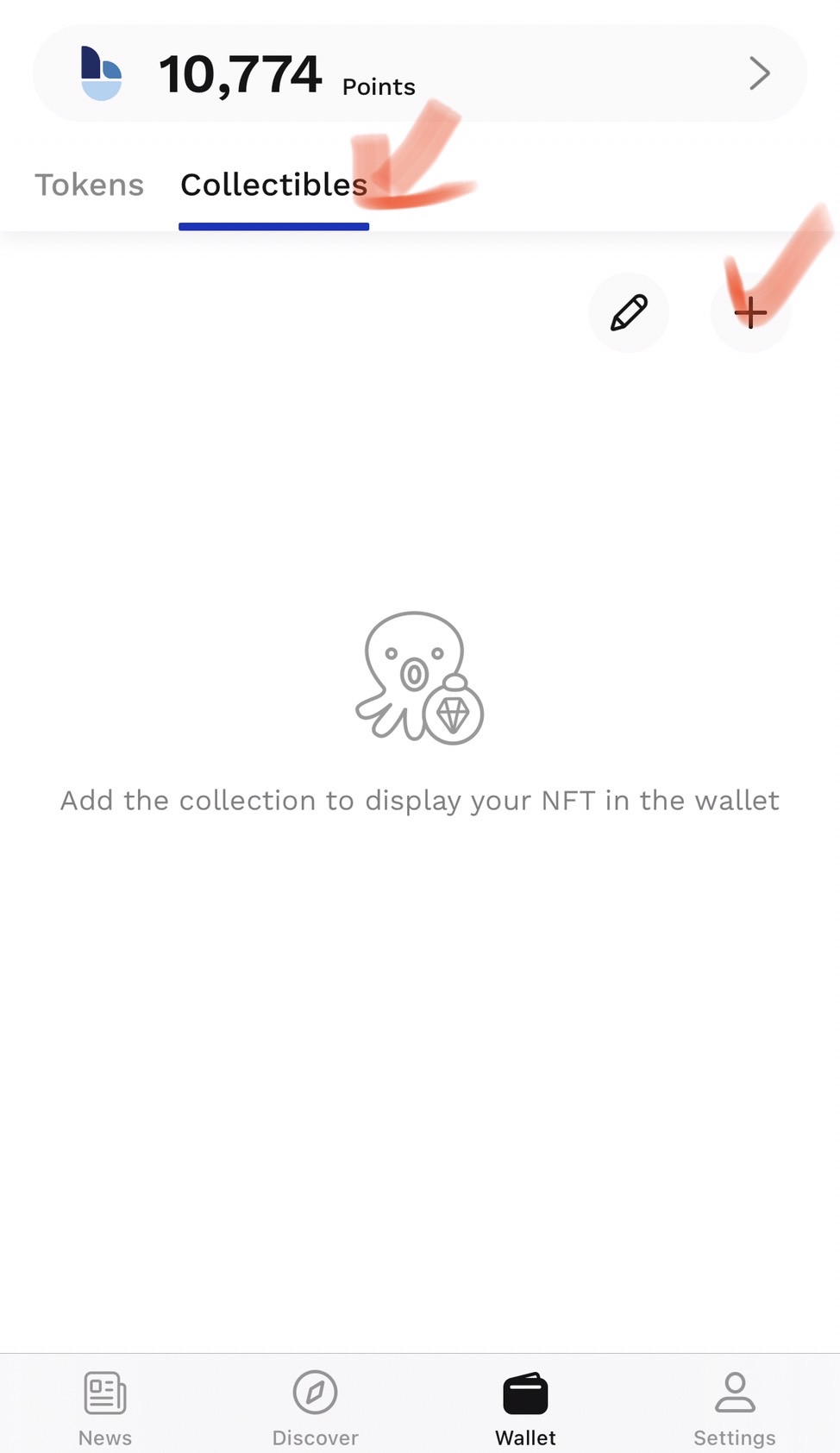 3. Choose/search your NFT from collectible lists and press the blue "+" button to enable your collectible cards.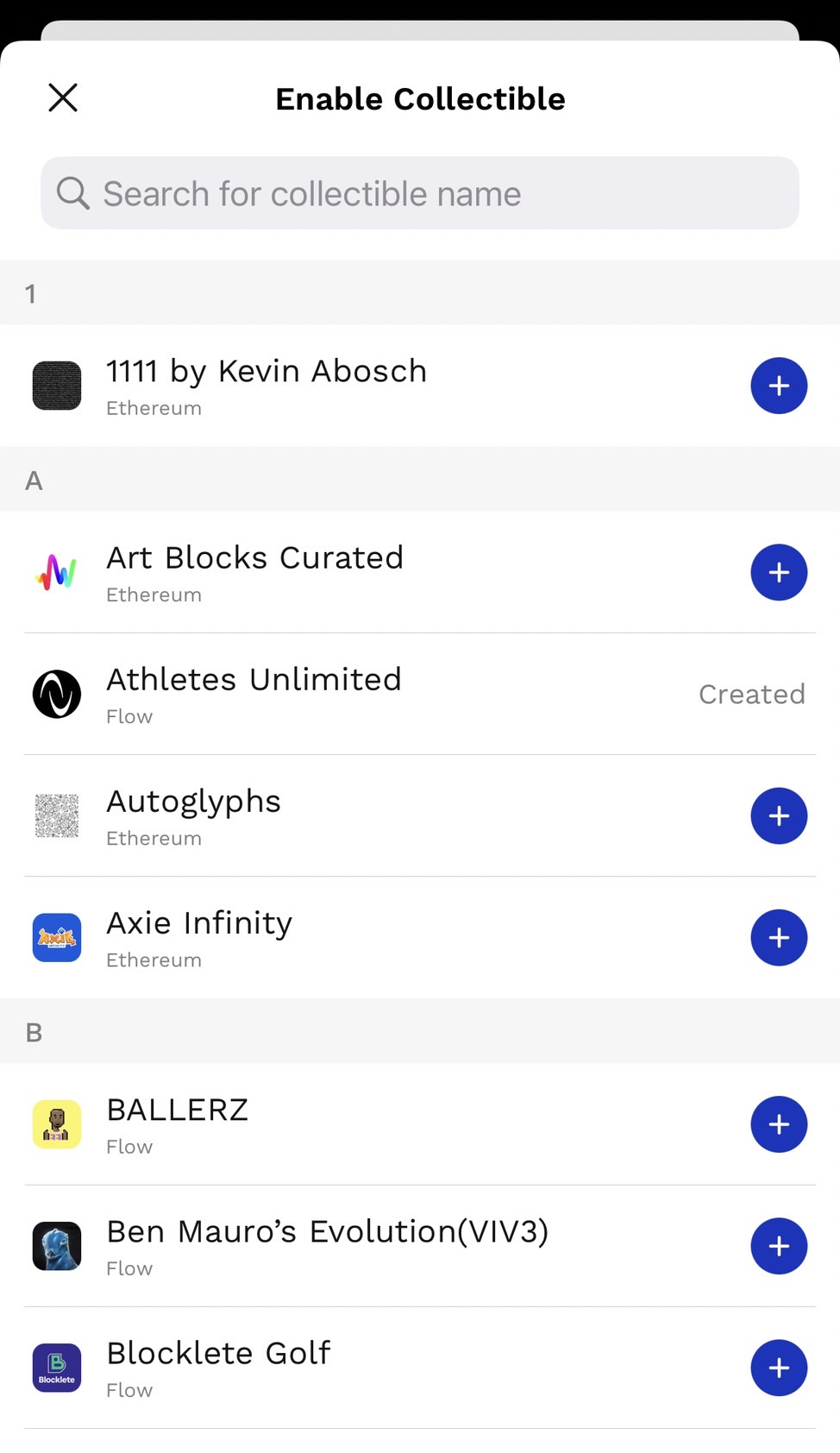 Can't find your NFT from the list?
Kindly be noted that there are too many NFT projects to integrate. We will add all of these NFT projects and make them displayable in Blocto soon. Currently only supported NFTs can be displayed in the Blocto app.

However, if the transactions are successful and are seen on the NFT platform, they're in your wallet already.