Send tokens/coins/NFT
When sending your cryptocurrency/NFT from Blocto wallet, you may enter your deposit address by:
1. paste copied address
2. scan QR code
3. use resent sent address
4. choose an address from your address book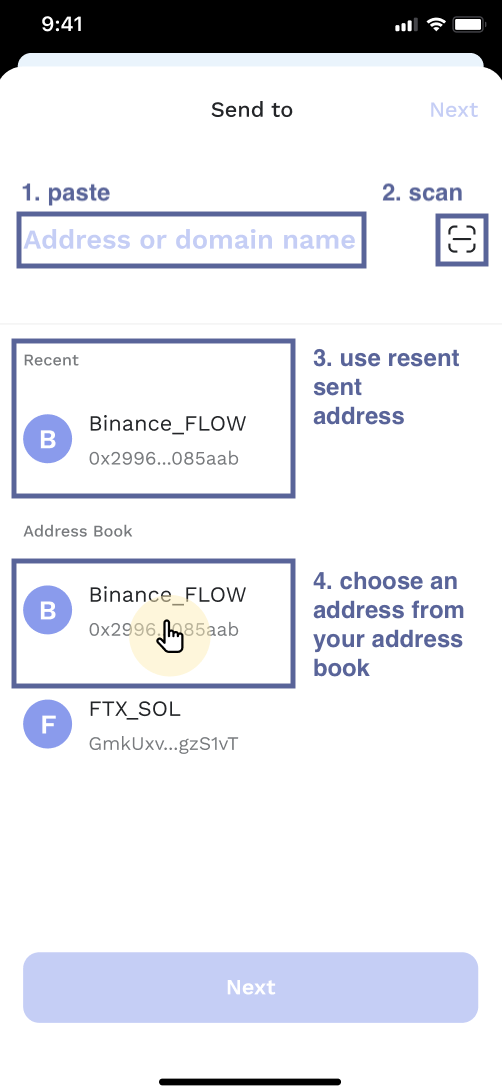 Add a new address
1. Click on the wallet tab on Blocto APP and choose the token/coins you would like to add.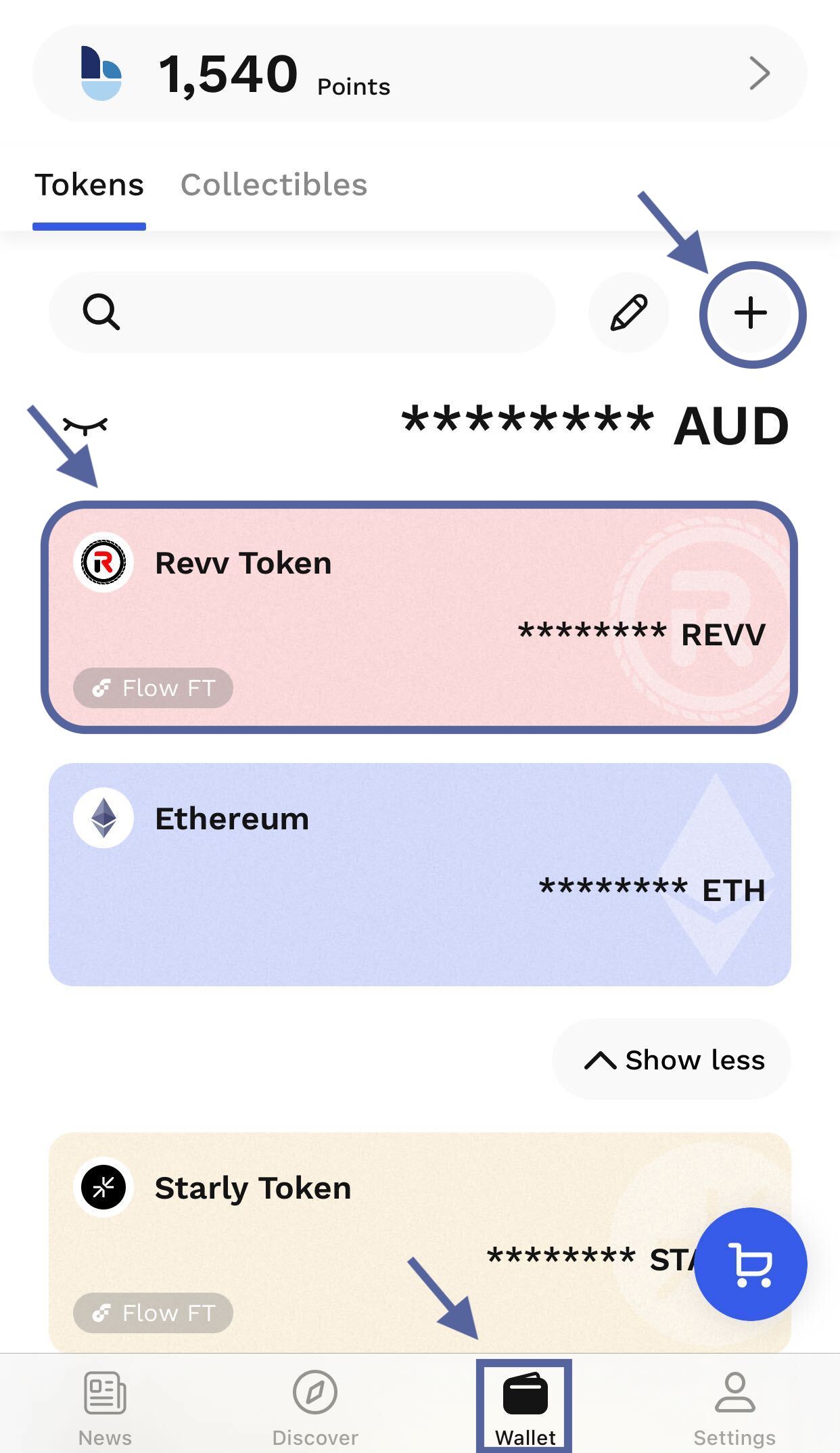 Please make sure that you've created the right token/coin asset card first on your wallet list by clicking the + button


2. Click the token/coin asset card on your wallet list first and press Send, then fill your deposit address in the column and press the + button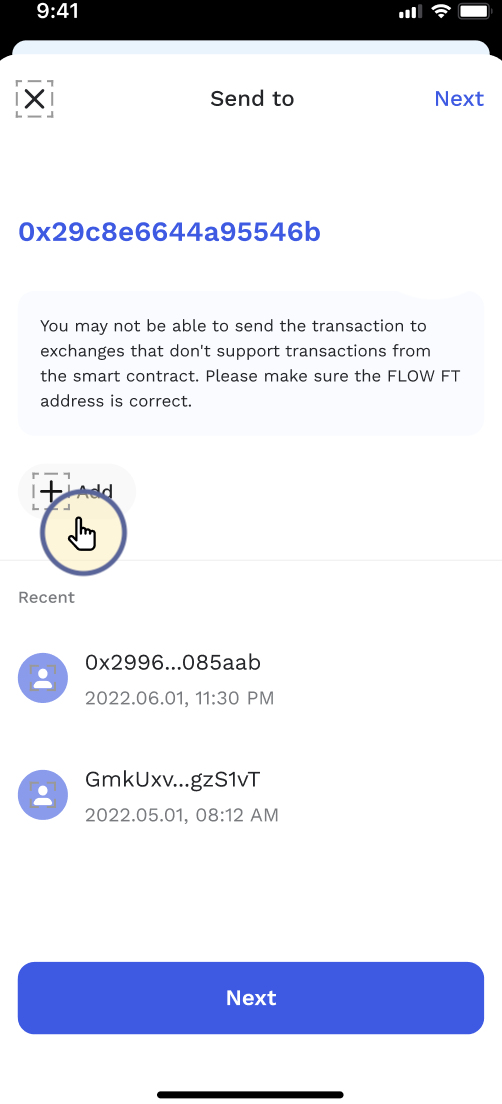 3. Enter any names you like to the address and click on the Save button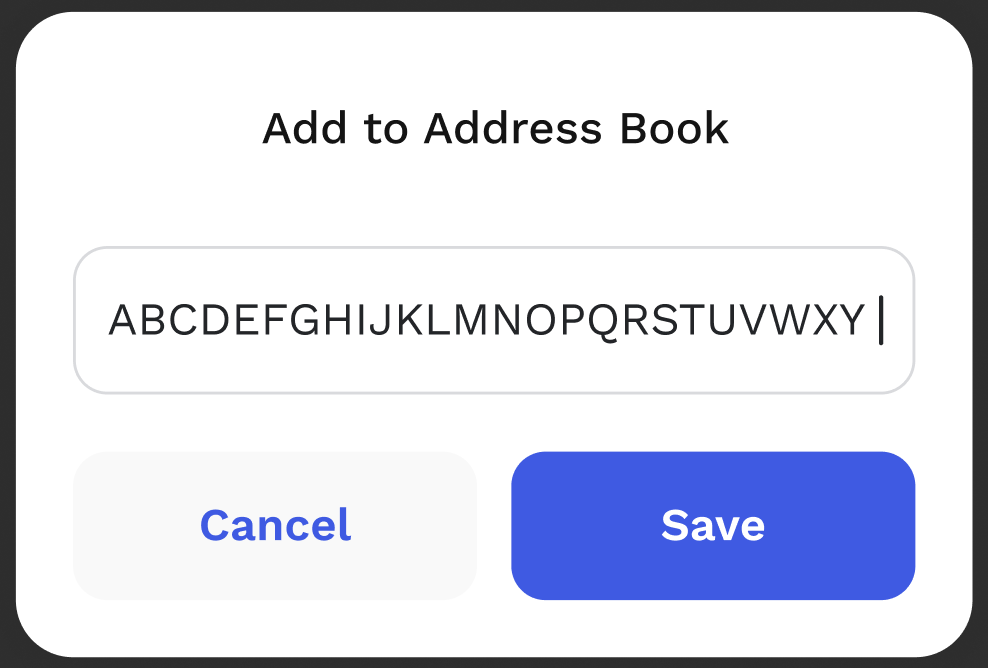 FAQ
Why can't I add my deposit address?
Please make sure that your deposit address is correct and matches the following acquirements:
1. the same blockchain (Blocto now supports Flow, Ethereum, Polygon, BSC, etc,.)
2. make sure to choose the right token name
*Sending your tokens to a different blockchain would be no longer accessible.
Why is my address missing after adding it?
Only the address of the same blockchains(ex, Flow, Ethereum, Solana, etc.) can be shown on the same address book list. Please try to visit the wallet page again and click "send" on your target token to add or edit the address.
Please send a support request from Blocto APP or email to support@blocto.app if you have any concerns.