Please click the "Wallet" tab and click the "Blue Cart" icon on the page first.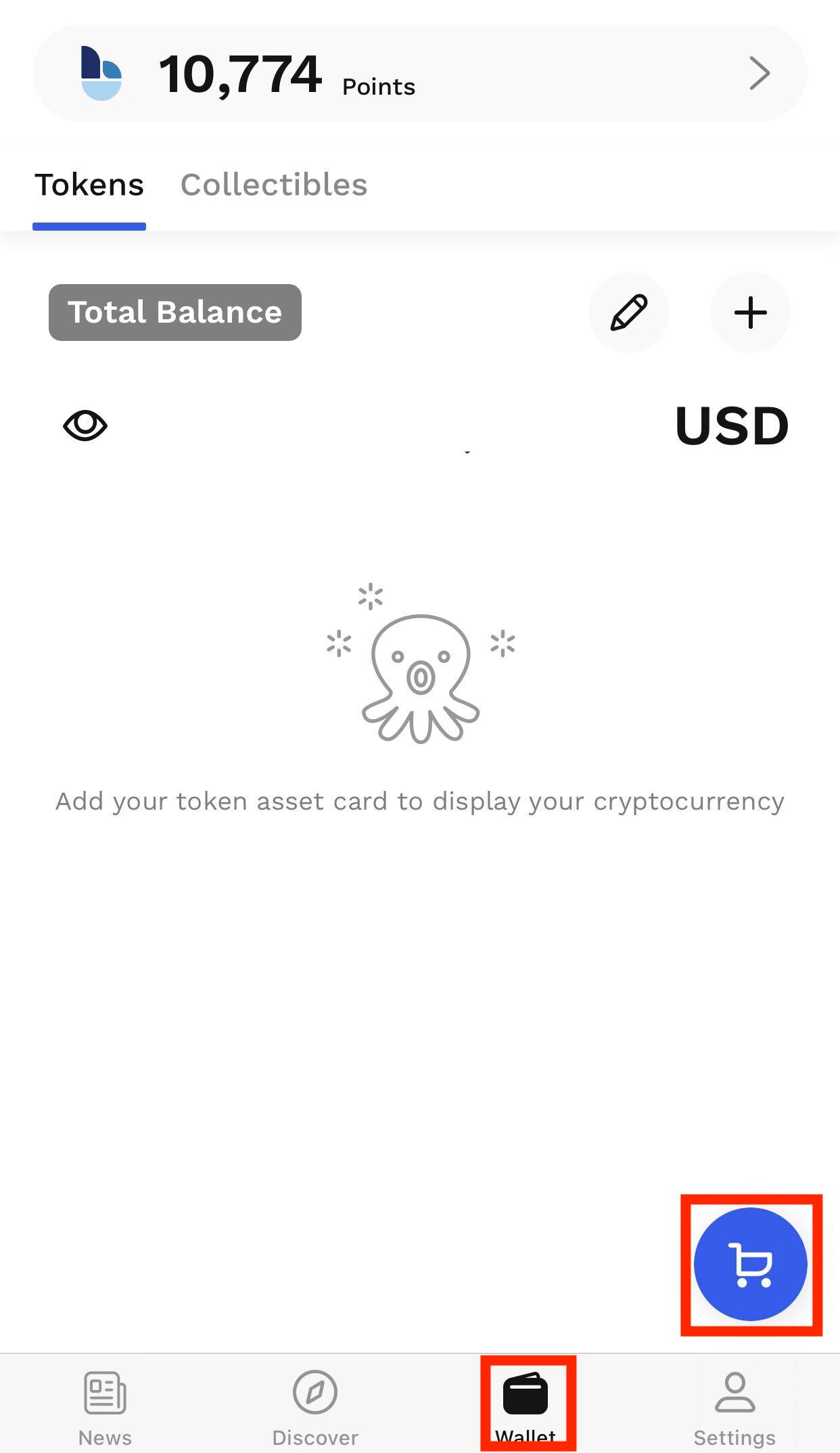 Choose "Cryptocurrency" and scroll to the token/coin you would like to purchase.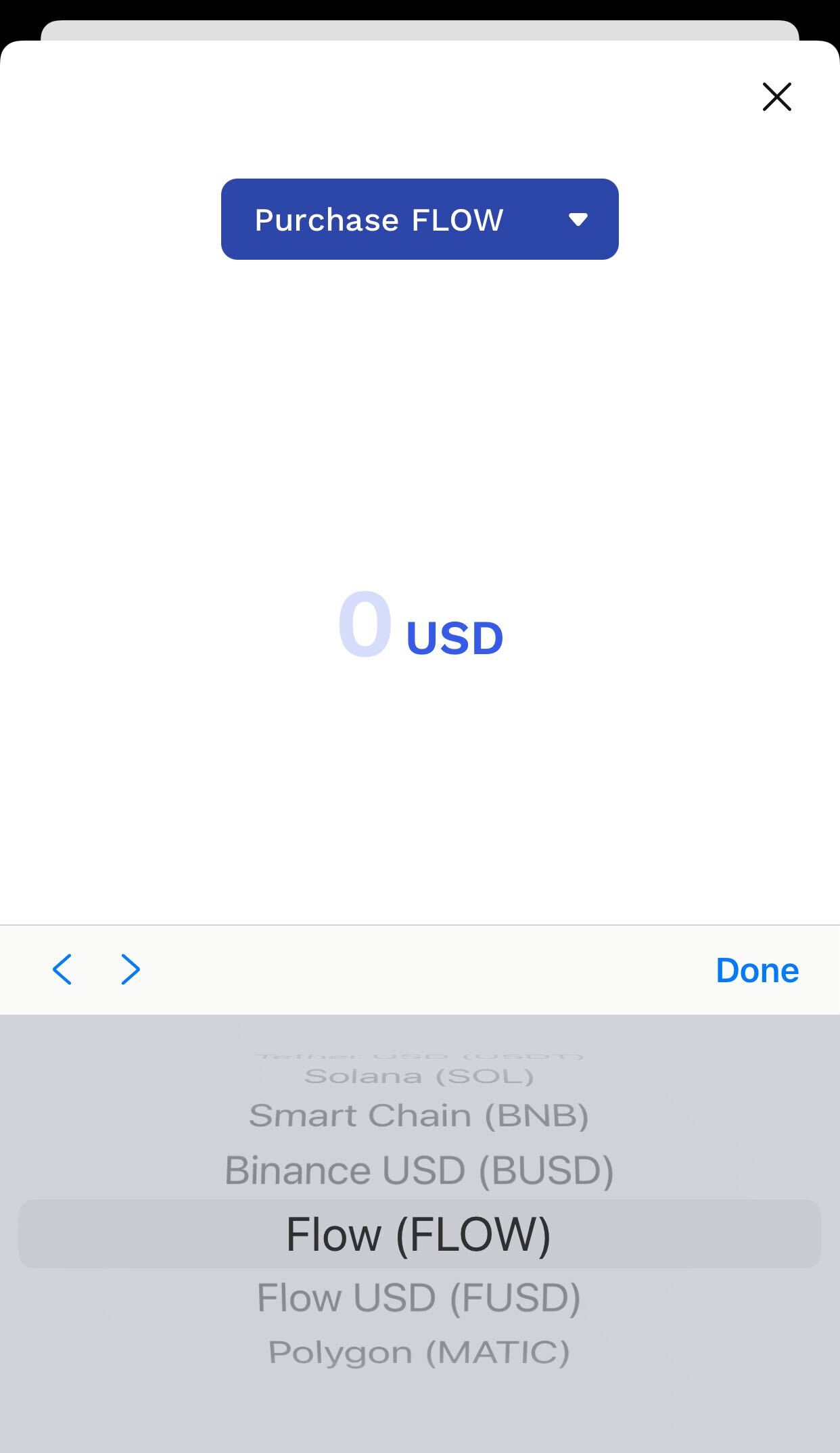 Enter the amount and press "Purchase" (You may change the fiat currency through the "Settings" tab and click "General" to change it)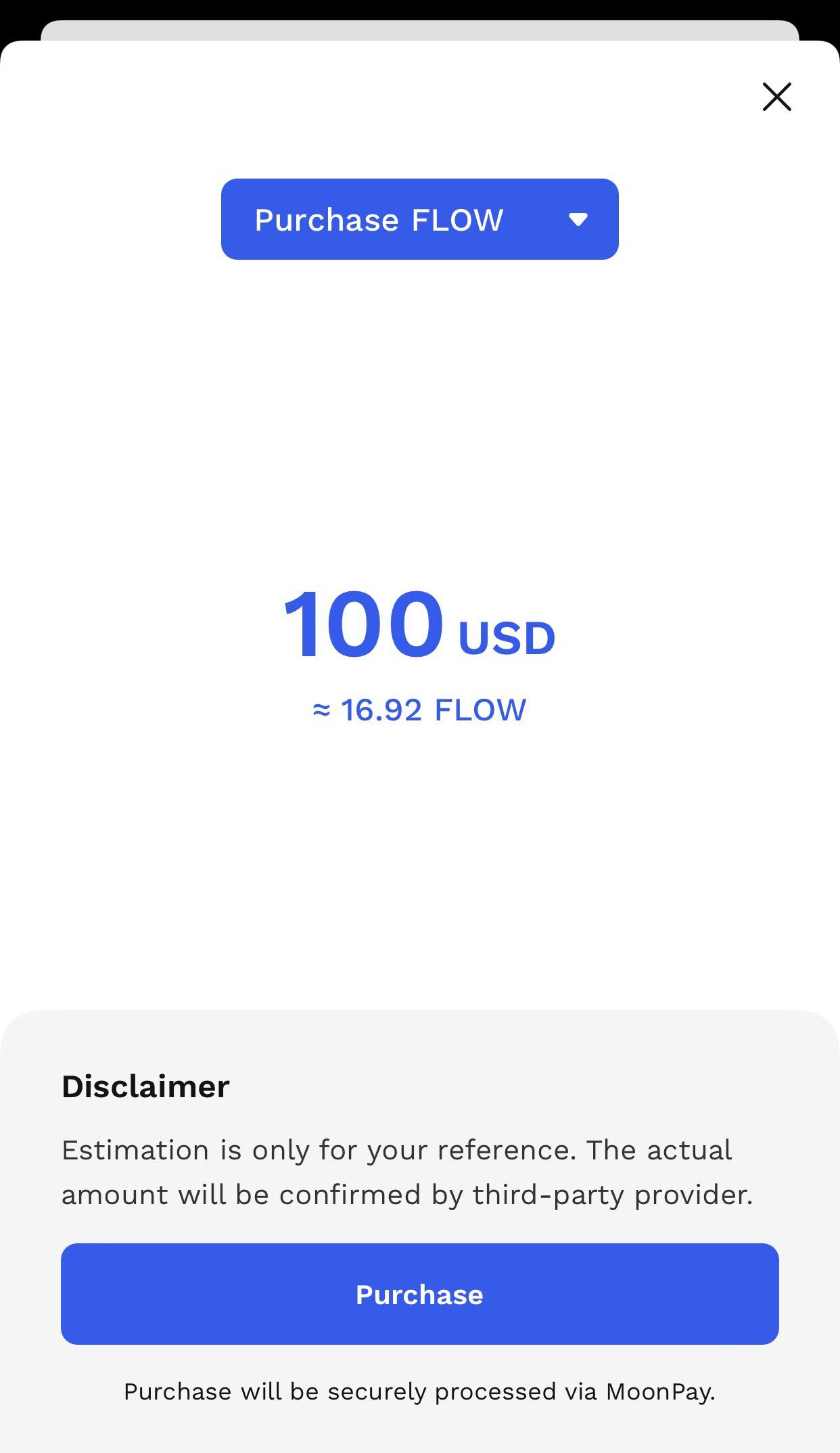 We now support ETH, TRX, DAI, LINK, OMG, UNI, USDC, USDT, SOL, BNB, BUSD, FLOW, FUSD, MATIC(Polygon) purchase through Moonpay. MoonPay is the third party payment solution provider accepting credit cards and mobile payments (Apple Pay, Google Pay and Samsung Pay are all available now)
FAQ
How do I purchase BLT token?
Users could purchase BLT from crypto exchanges like MEXC or using BloctoSwap
Click here for more information.
Why can't I purchase FLOW?
FLOW trading is currently not available in United States or Canada.
What is "transactions are temporarily suspended" ?
It occurs when the token purchase service on Moonpay(status-checking) is under maintenance, please try again later or using BloctoSwap alternatively.
Why do I need to submit personal info when purchasing crypto on Blocto?
Blocto uses Moonpay as our cryptocurrency provider, your info is required by Moonpay to prevent credit card fraud and other security measures. Blocto do not have access to these info you submit to Moonpay.
Why my credit card won't work?
Some credit card company may reject the transactions of cryptocurrency. Please try to change other credit cards and process it again.
Why is my KYC not been verified?
Please kindly reach out to Moonpay for your region/nationality or ID issue.
Why haven't I received the token/coins I bought?
Please kindly reach out to Moonpay for more details of the purchase issue or provide the transaction hash to support@blocto.app, we will help you with further checks.